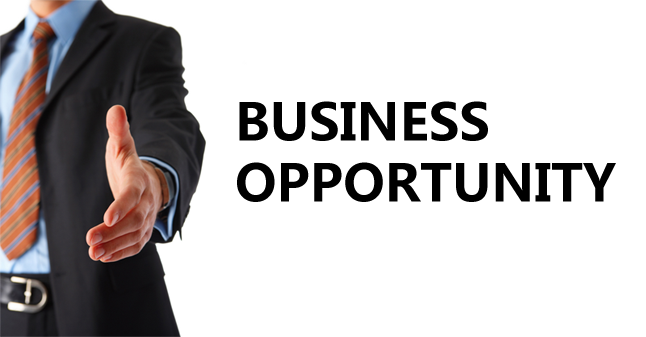 Many of the businesses featured on Showcase of Aussie Products have business opportunities available for entrepreneurs, re-sellers, existing wholesalers, agents & distributors to sell their products – worldwide and in all areas of Australia.
These 'Business Opportunities' are only limited by your imagination and are an opportunity to generate income as an individual, representative, business or company.
Showcase of Aussie Products will not only introduce you to these businesses but assist you throughout your dealings with these businesses. Our Business Advisers will assist by providing you with a Business Plan Template to enable you to assess whether your proposed business model would be viable. Our Marketing Department will assist throughout with your marketing.
THE FOLLOWING BUSINESSES HAVE A


FOR THEIR AUSTRALIAN MADE PRODUCTS:
AJ PRODUCTS
Products – Drenches, Fertilisers, Gourmet Salts, Organic Products, Rural Products
To explore the "Business Opportunities" available with AJ Products – CLICK HERE
AUSSIE UGGS
Products – Ugg Boots, Skeepskin Rugs
To explore the "Business Opportunities" available with Aussie Uggs – CLICK HERE
BODYTREATS AUSTRALIA
Products – Hair Removal Products, Bath Salts, Soaps, Body Oils, Hand Creams. Body Lotions, Body Washes, Body Scrubs, Makeup Removers, Body Butters, Massage Oils
Bodytreats also offer "Private Labelling" of these products.
To explore the "Business Opportunities" available with Bodytreats – CLICK HERE
BODYTREATS Air BnB
Products – Shampoos & Conditioners, Bath Salts, Soaps, Body Oils, Hand Creams. Body Lotions, Body Washes, Body Scrubs, Makeup Removers, Body Butters, Massage Oils, Detergents designed for the Accommodation Industry
Bodytreats also offer "Private Labelling" of these products.
To explore the "Business Opportunities" available with Bodytreats Air BnB – CLICK HERE
boobah SWIMWEAR
Products – Swimwear Products – Bikinis, Clothing, Leggings, Mastectomy Bathing Wear, Men's Swimwear, One-Piece Bathing Suits, Swimwear Cover Ups, Tights
To explore the "Business Opportunities" available with boobah Swimwear – CLICK HERE
CONCEPT LABORATORIES PTY LTD
Products – Aloe Vera Gels, Antibacterial Sanitising Hand Gels, Barrier Creams, Hand Cleaners, Head Lice Protection, Insect Repellents, Sunscreens, Zinc Creams
To explore the "Business Opportunities" available with Concept Laboratories – CLICK HERE
CURRY SERVERS
Products – Gourmet mouthwatering curries for domestic & commercial kichens
To explore the "Business Opportunities" available with Concept Laboratories – CLICK HERE
DANE TAYLOR TECHNOLOGIES
Products – Bush Fire Smoke Masks, Dust Masks
To explore the "Business Opportunities" available with Concept Laboratories – CLICK HERE
DYNE QUILTS & REJUVENATION
Products – Goose & Duck Down Quilts, Doonas, Pillows; Feather Mattresses & Bedding in Duck Feather, Duck Down & Goose Down
To explore the "Business Opportunities" available with Concept Laboratories – CLICK HERE
EMELIA'S – THE SAUCY AUSTRALIAN
Products – Chutneys, Dipping Sauces, Jams, Marinades, Mayonnaises, Oils, Pasta Sauces, Pickles, Relishes, Salad Dressings, Sauces, Seafood Sauces for domestic and commercial kitchens
To explore the "Business Opportunities" available with Emelia's – CLICK HERE
ENRETECH AUSTRALASIA
Products – Absorbent Pillows, Absorbent Socks, Aquatic Silt Curtains, Bio-Hazard Absorbents, Dewatering Bags, Marine Containment Booms, Portable Containments, Silt Socks, Spill Solutions, Spill Treatments, Vehicle Wash Mats, Weed Booms, Weighted Drain Covers
To explore the "Business Opportunities" available with Enretech Australasia – CLICK HERE
JEEERKS PTY LTD
Products – Beef Jerky
JEEERKS also offer "Private Labelling" of these products.
To explore the "Business Opportunities" available with JEEERKS Pty Ltd – CLICK HERE
JIV.ELAN PTY LTD
Products – Skincare Products & Cosmetics
To explore the "Business Opportunities" available with JIV.ELAN Pty Ltd – CLICK HERE
NATURAL AID PTY LTD
Products – Acne Range, Cream Range, Family Essential, Magnesium Deodorants, Magnesium Lotion Range, Magnesium Oil Range, New Mums & Females, Rapimend Gel Range, Sports Injury Range, Teens Emotional Range, Tiny Tots Range, Travel Pack
To explore the "Business Opportunities" available with Natural Aid Pty Ltd – CLICK HERE
NATUROBEST
Products – Premium Prenatal and Preconception Supplements
To explore the "Business Opportunities" available with NaturoBest – CLICK HERE
NORTHERN SLOPES PLANTATION
Products – Blueberry Wine, Raspberry Wine
To explore the "Business Opportunities" available with Northern Slopes Plantation – CLICK HERE
OZPLUM
Products – Skincare Product
To explore the "Business Opportunities" available with OZPLUM – CLICK HERE
RILEY BALSA WOOD SURFBOARDS
Products – Surfboards – Basla wood, Foamcore, Waxs, Zinc Cream & Surfing Accessories
To explore the "Business Opportunities" available with Riley Balsa Wood Surfboards – CLICK HERE
SEABIS
Products – Boat Electrolysis Protection System
To explore the "Business Opportunities" available with SeaBis – CLICK HERE
SOAP CREATIONS & BODY CARE
Products – Goats Milk Products – Soaps, Air Fresheners, Body Toners, Ex-Foliating Bars, Hair Conditioners, Shampoos, Pet Soaps
Soap Creations & Body Care will also "Custom make" Goats milk products to your requirements.
To explore the "Business Opportunities" available with SeaBis – CLICK HERE
sunbabe SWIMWEAR
Products – Swim Wear – Mesh & See Through, Micro Bikini Tops & Bottoms, Micro Cover Ups, Micro One-Piece, Micro Men's
To explore the "Business Opportunities" available with sunbabe Swimwear – CLICK HERE
SUNSATIONAL BODY CARE
Products – Sunscreen Products – After Sun, Aloe Vera Gel
To explore the "Business Opportunities" available with Sunsational Body Care – CLICK HERE
SYDNEY SAUCE Co.
Products – Full bodied natural simmer sauces for commercial kitchens
To explore the "Business Opportunities" available with SYDNEY SAUCE Co – CLICK HERE
VIBROSAUN
Products – Sauna Massage Machines for domestic & commercial use
To explore the "Business Opportunities" available with VIBROSAUN – CLICK HERE
VIGGOR by Mark Edward G
Products – Men's Jean, Women's Jeans, Leather Belts
To explore the "Business Opportunities" available with VIGGOR – CLICK HERE
BUSINESSES FOR SALE
CLICK HERE to view the current Businesses for Sale