VIBROSAUN
Vibrosaun Sauna Massage Machines are one of the most exciting profit centres for practitioners in the Health and Beauty industries.
The creation of a joint effort between a medical physician, chiropractor, osteopath and design engineer, these incredible sauna massage machines will increase 'repeat visitations' to your business because of the following benefits to your clients:
• Reduced back pain after treatment
• Weight loss and cellulite reduction
• Detox and cleansing
• Arthritis treatment for pain reduction
• Massage therapy for fibromyalgia
Not only does the Vibrosaun Sauna Massage Machine provide safe massage therapy, arthritis treatment, detox, cleansing and weight loss, a decrease in joint stiffness and back pain treatment, it will also provide your business with a 'cutting edge' therapy and the substantial financial rewards of a passive income stream.
Vibrosaun Sauna Massage is breakthrough technology that delivers pain relief and total well-being therapy. The Vibrosaun Sauna Massage Machine gives you the opportunity to provide massage therapy, weight loss, cleanse and detox, back pain treatment, arthritis treatment and Fibromyalgia therapy without employing extra staff!
The Vibrosaun Massage phenomena has gone global so get in touch today to find out how your business can reap the financial rewards associated with this incredible machine.
RENT TO OWN!
Vibrosaun have partnered with Kiss Financial Solutions to provide you with a:
• No fuss convenient arrangement
• Completely tax deductible and flexible Rent to Own option
• For as little as $35 per day
You can have your Virbosaun machine operating in your business. That's a sale of only one Vibrosaun session per day to cover the cost!!
Rent for a short 12-month commitment, and then you can choose to:
Return – If the Vibrosaun no longer suits your business, or your core operation has changed, simply return with no penalties.
Continue Renting – If you want to keep your options open, simply keep renting the Vibrosaun and watch the purchase price continue to drop.
Go.Own.Plus – If you want to work towards ownership, why not take advantage of our 36-month product? You'll enjoy a 30% discount on your weekly payments, and $1 pay out at maturity.
Contact Vibrosaun – For more information about Rent To Own Deal.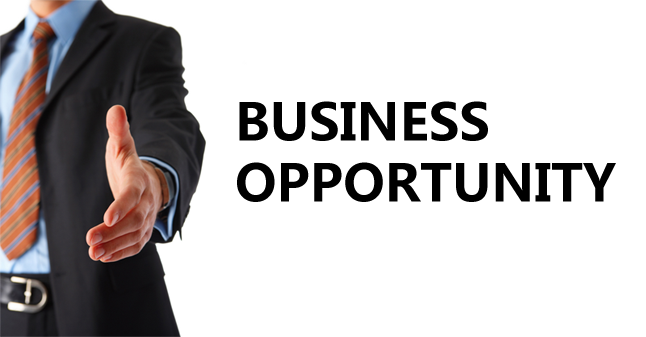 WHOLESALERS, AGENTS & DISTRIBUTORS
Vibrosaun are looking for established wholesalers, agents and distributors to promote their products to retailers – worldwide and in all areas of Australia.
BEAUTY SALONS
Vibrosaun has been sold all over the world to beauty salons and beauty therapists. While your clients relax in the Vibrosaun they are in the perfect position and state of mind to receive a facial.
It's also great for effortless weight loss and the release of fluid retention. Fluid retention is normally caused by too much salt in your diet and not enough water. Vibrosaun dissolves the salt and helps relieve the body of excess fluid and toxins. 45 minutes in a Vibrosaun is equivalent to a 4 km brisk walk or light jog.
The cleansing and detoxing that occurs in the Vibrosaun Sauna Massage will aid with your general well-being. It can also assist sauna massage, weight loss, back pain treatment, arthritis treatment, fibromyalgia and much more.
It's also used with clay and mud wrap therapies. The Vibrosaun could have been called the "Cellulite Buster". A fantastic solution for people that suffer from cellulite.
• Detoxify the body
• Improve skin condition
• Relieve fluid retention
• Burn calories
• Reduce cellulite
FITNESS CENTRES
Vibrosaun is ideal for gyms and fitness centres, evidenced by its use around the world. As we all know, with any kind of workout or physical activity, there is going to be soreness involved. Vibrosaun Sauna Massage is the perfect warm down from a good workout. It relaxes the muscles while in a reclining position getting heat back into the body to promote healing and growth.
Ultimately it shortens your member's recovery times, allowing them to maximise the benefits of their memberships, resulting in ongoing business and positive word of mouth. Clients love their workouts, because of the Vibrosaun Sauna Massage reward at the end.
Described as being "so relaxing and soothing", not only does it help your clients improve their fitness and looks, Vibrosaun assists with:
• Weight loss
• Fluid retention
• Detoxification
• Circulation
• Increased metabolism
• And so much more!
The perfect upsell for your gymnasium or fitness centre, without the need for additional staff.
MASSAGE CLINICS
Vibrosaun is the ideal employee for your massage clinic. It's like having an extra set of hands without the added costs. Combined with hands on massage, the Vibrosaun is your perfect partner.
Placing your client in the Vibrosaun before and or after massage treatments, will make your work a dream. It also allows you to work on more than one client at a time, effectively increasing your ability to earn.
Prior to a massage, Vibrosaun relaxes your client's muscles and gently warms them up, making your work easier and more effective. Afterwards, it helps repair and relax the muscles, complimenting the work you have done. The sensation from a Vibrosaun is akin to a gentle massage, but it works the entire body at the same time, thereby increasing circulation.
Vibrosaun is ideal for anyone in the massage industry, no ongoing costs, simple yet very effective. Your clients receive the best possible outcome from your treatment.
• Improve blood flow
• Relax muscles
• Improve productivity
• Improve income
• Muscle manageability
• And so much more!
MEDICAL CLINICS
The Vibrosaun is an essential addition to professionals in the medical industry. From doctors to physiotherapists, myotherapists to chiropractors, the benefits derived from Vibrosaun Sauna Massage therapy can assist every medical professional throughout their business.
The deep muscular relaxation provided by the Vibrosaun Sauna Massage works to accelerate results for all therapists alike. The increased circulation and muscle manageability allows easier manipulation of the patient, alleviating stress on the therapist's own body and increases productivity within the clinic.
• Increase circulation
• Accelerate healing
• Improve customer satisfaction
• Improve productivity
• Improve income
• And so much more!
NATUROPATHS
The Vibrosaun is the perfect aide for the Naturopath. By integrating conventional health science with a holistic approach to health and well-being,the Vibrosaun allows the body to heal from within in a gentle and safe environment.
Increasing and utilising the body's natural healing processes, the Vibrosaun assists the naturopath in so many ways, from the natural treatment of multiple ailments to the financial benefits and greater efficiency of the business.
The Vibrosaun Sauna Massage will complement a holistic approach to health care due to the many benefits associated with use. The Vibrosaun Sauna Massage can assist with massage therapy, weight loss, back pain treatment, arthritis treatment, weight loss, detox cleanses, fibromyalgia and all whilst relaxing in a reclined position.
Being so relaxing and soothing, clients look forward to each session in the Vibrosaun. As a result, the patient's mental, emotional and physical states are greatly improved. The Vibrosaun can assist the role of the Naturopath in many ways, including:
• Stress relief
• Detoxification
• Stimulate lymphatic and kidney function
• Relief of aches and pains
• Arthritis/Rheumatism relief
• Insomnia
• Blood pressure regulation
• Fluid retention
• Relaxation and many more!
PLASTIC SURGEONS
Vibrosaun helps the healing process by increasing circulation and blood flow. You will be amazed with the results your clients receive after surgery, including less visible scarring.
A comfortable temperature is all that is required to achieve these results. The critical vibration increases circulation, which as you are aware, speeds up the healing process. Your clients gain the best outcome after surgery.
It's also fantastic for weight loss, fluid retention, detoxifying and much more. An added upsell and reputation boost for your business, without having to put on more staff.
Simple, cost effective, with the results your clients want. Let the clinically proven Vibrosaun Sauna Massage work for your surgery.
• Improve circulation
• Improve healing
• Relieve fluid retention
• Reduce scarring
• Improve lymphatic function
• And so much more!
SPORTS CLUBS
The healing properties of the Vibrosaun make it a fantastic tool for the sporting industry. By increasing the athlete's circulation, the healing process is accelerated to aid muscle recovery from injury and/or general fatigue after exercise.
The Vibrosaun can be used as an excellent warm up or warm down tool for training sessions, keeping the body in peak physical condition to benefit the athlete. Vibrosaun therapy is a well-kept secret utilised by bodybuilders, kick boxers and other martial arts professionals to safely drop weight before competition.
As athletes need to be in peak condition at all times the Vibrosaun Sauna Massage can assist with all of the following and much more; back pain treatment, arthritis treatment, weight loss, detox cleanses, fibromyalgia and all whilst in a comfortable reclined position.
Used in VFA football clubs, gyms and health clinics around the world, Vibrosaun is giving athletes the leading edge, increasing muscle and bone mineral density to ensure a healthy body for years to come.
• Improve circulation
• Improve Muscle recovery
• Accelerate healing
• Relieve fluid retention
• Increase bone mineral density
• Reach goals faster
WEIGHT LOSS CENTRES
Vibrosaun was originally invented by a weight loss centre owner who was also a design engineer. He wanted to invent a machine to help his clients who had injuries or were too overweight to exercise, with their weight loss results. This was not only achieved, but has been proven time and time again.
Having a Vibrosaun session for 45 minutes at a higher temperature, is equivalent to a 4 km brisk walk or light jog. Vibrosaun is very different to a traditional sauna, in that unlike saunas, the combination of vibration and dry sauna heat increases your circulation. Just as you would normally achieve through exercise. The vibration alone without any heat, will help tone your body.
The Vibrosaun Sauna Massage has the added advantage of assisting with reducing cellulite due to fatty build ups in your tissue and will detox and cleanse you, giving you a complete body make-over.
• Increase circulation
• Increase heart Rate
• Stimulate lymphatic and kidney function
• Increase body function
• Reduce Cellulite
• Relieve fluid retention
• Burn calories
• And so much more!
WANT TO KNOW MORE?
If you would like to explore this Business Opportunity contact – Vibrosaun. Please mention that you saw this opportunity on Showcase of Aussie Products.
To view the Vibrosaun product range – CLICK HERE.